&nbsp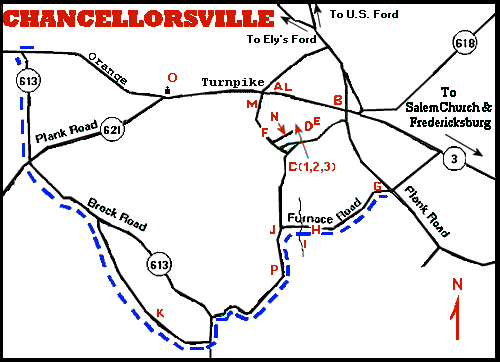 Chancellorsville Map (Described on Page 1)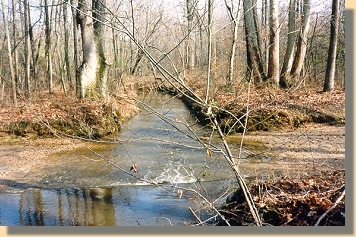 (I)

A branch of Poplar Run crossed by Jackson's troops during the flanking march. The troops crossed from the right, on this 1999 photograph, to the left.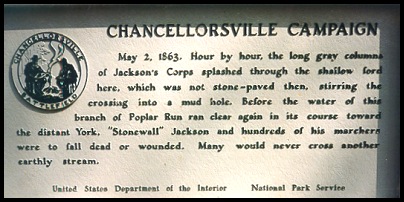 National Park Service Sign at the Poplar Run Crossing.
(Click on the image to read the text)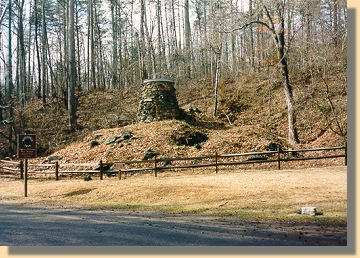 (J)
At a road juncture at the Catharine Furnace (The remains are shown in this 1999 photograph) Jackson's troops turned south, re-enforcing Hooker's opinion that Lee was retreating. Later, a battle between Hooker's forces and Jackson's rear guard took place near here.
Closer View of the Remains &nbsp (J)
National Park Service Drawing
of the Catharine Furnace
(The arrow marks the "remains".)
WELLFORD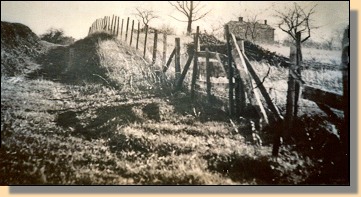 226
Wellford House & Land - 1863 &nbsp (P)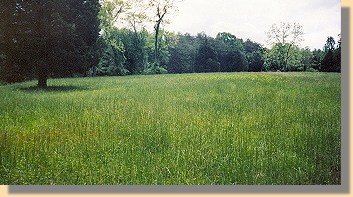 Wellford Location - 2006 &nbsp (P)
Charles C. Wellford, proprietor of Catharine Furnace, provided his son, Charles, to guide Jackson's flanking attack via a route not visible from the Union lines.

As Jackson's troop marched past the Wellford home, and the rattle of approaching Union battle lines neared, they fled into the woods and returned several days later to a damaged house.
&nbsp