U. S. CIVIL WAR
PHOTOGRAPHS
SPOTSYLVANIA COURT HOUSE
(PAGE 1 OF 8)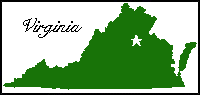 OUR VISIT TO SPOTSYLVANIA
In the text, the icon

is a link to the definition of the word it marks.
Use your browser's "back" button to return to the page.
---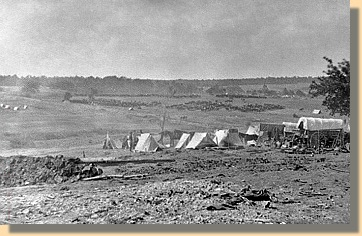 13
Spotsylvania C. H. Vicinity, May 19, 1864.
&nbsp
May 8-21, 1864
Estimated Casualties: 30,000 total (US 18,000; CS 12,000)

After the Wilderness, Grant's and Meade's advance on Richmond by the left flank was stalled at Spotsylvania Court House on May 8. This two-week battle was a series of combats along the Spotsylvania front.





Spotsylvania Battlefield - May 10, 1864.
Troop positions are approximate.
(The National Park is in green.)



The Union attack against the Bloody Angle at dawn, May 12-13, captured nearly a division of Lee's army and came near to cutting the Confederate army in half. Confederate counterattacks plugged the gap, and fighting continued unabated for nearly 20 hours in what may well have been the most ferociously sustained combat of the Civil War. On May 19, a Confederate attempt to turn the Union right flank at Harris Farm was beaten back with severe casualties. Union generals Sedgwick (VI Corps commander) and Rice were killed. Confederate generals Johnson and Steuart were captured, Daniel and Perrin mortally wounded. On May 21, Grant disengaged and continued his advance on Richmond.
(Text Source: U.S. Gov't, National Park Service)
&nbsp
---
MAJOR GENERAL JOHN SEDGWICK
Commander of the Sixth Corps


| | | |
| --- | --- | --- |
| &nbsp | Sedgwick, the highest-ranking Northern Officer to die on a Civil War Battlefield, was killed at Spotsylvania. (Go to the Ranking Information page for comments on this.) | &nbsp |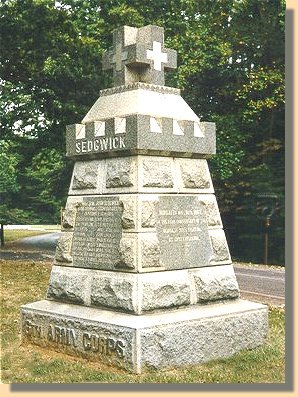 &nbsp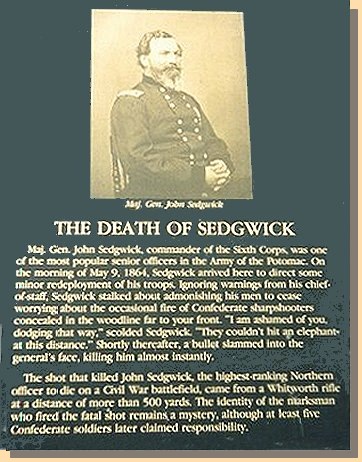 | | | |
| --- | --- | --- |
| &nbsp | The Sedgwick Monument and Plaque, at the entrance to the Park, mark the location where Sedgwick was killed. (For the text of the Plaque, click on its photo.) | &nbsp |
&nbsp

Sedgewick's position when he was killed.

The Confederate line was near the trees in the far distance (Laurel Hill).
&nbsp

View from the Confederate Line (Laurel Hill).

Sedgewick's position is directly below the red arrow.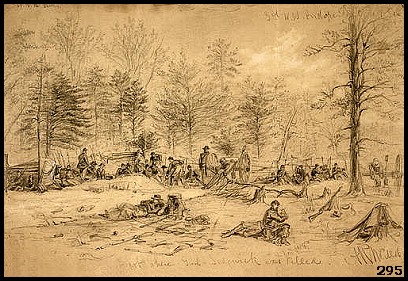 Spot where General Sedgwick was killed.
Drawing by Alfred Rudolph Waud, ca. May 9, 1864.


---
7th Maryland Monument on Laurel Hill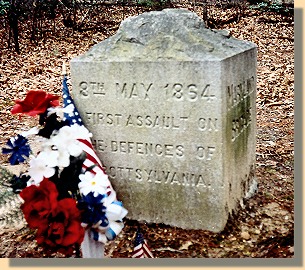 7th Maryland Infantry Monument
(2nd Division, 5th Corps)
The sides of the monument read:
MARYLAND
BRIGADE
8TH MAY 1864
FIRST ASSAULT ON
THE DEFENCES OF
SPOTSYLVANIA

NEAREST APPROACH
ON THIS FRONT
7TH MD. INF.

2ND DIV. 5TH CORPS
U.S.A.
NEVER MIND CANNON
NEVER MIND BULLETS
PRESS ON AND CLEAR
THIS ROAD.

---

&gt Civil War Photos &gt Spotsylvania &gt Page 2 &gt 3 &gt 4 &gt 5 &gt 6 &gt 7 &gt 8

---
Notes