&nbsp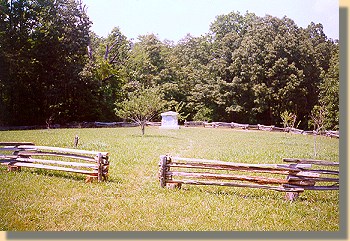 Location of the Shiloh Field Hospital


After the Battle of Shiloh, Federal soldiers buried the dead, and medical officers faced the enormous task of caring for the 16,400 wounded. Many were crowded onto steamboats for transport to Northern cities, while others were taken to nearby homes. Some of the wounded received professional medical treatment here.

On this high ground, surrounding the farm house of Noah Cantrell, medical officers of the Union Army of the Ohio set up a large field hospital under canvas. Tents, bedding, and supplies were secured from the infantry camps to accommodate some 2,500 sick and wounded.

Ordinarily, regiments took care of their own wounded. Here was the first consolidated tent hospital --- a forerunner of modern military field hospitals.

Asst. Surgeon Benard J. D. Irwin established and organized the hospital. Union and Confederate soldiers alike were given excellent treatment, considering the lack of supplies, the horrible nature of the wounds, and the great number of patients.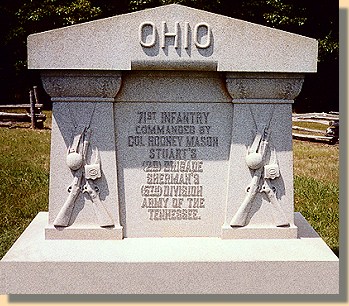 Ohio Monument at the Field Hospital Location


[Front of Monument]

OHIO

71ST INFANTRY,
COMMANDED BY
COL. RODNEY MASON,
STUART'S
(2D) BRIGADE,
SHERMAN'S
(5TH) DIVISION,
ARMY OF THE
TENNESSEE.


[Back of Monument]


This regiment formed line of battle here at 11 a.m., April 6, 1862, but was soon driven back to the ravine in the rear. Lt. Col. Barton S. Kyle was killed while attempting to rally the regiment. Its loss was 1 officer and 13 men killed; 44 men wounded; 1 officer and 50 men missing; total, 109.


CONFEDERATE DEAD IN TRENCHES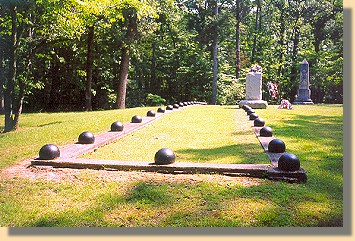 This Trench is the Grave of more than 700 Confederates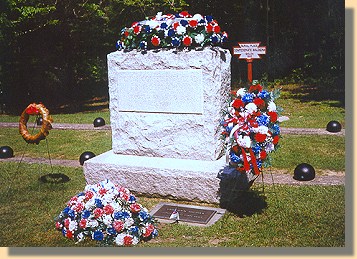 Monument at the Trench - Erected 1917
(The red sign post in the background
identifies this as a Confederate grave)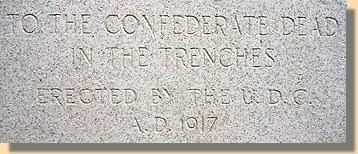 Text on Monument at the Trench

Plaques to the "Unknowns" at the Monument's base.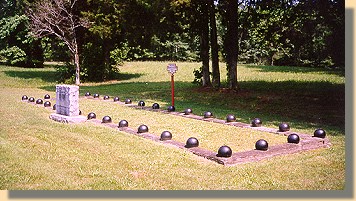 Another Confederate Trench Grave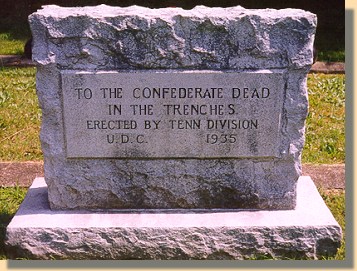 Monument at the Trench (Erected 1935)
Statistics alone do not reveal the magnitude of human suffering and loss at Shiloh. In the battle's aftermath, the piteous cries of the wounded and dying filled the woods. Everywhere the ground was strewn with bodies.

Because of the warm weather, General Grant ordered the Federal troops to bury the dead immediately. Many were buried in large trenches. Union and Confederate separately.

In the mass grave above (top photograph) more than 700 Confederates soldiers were stacked in layers seven deep.
&nbsp