&nbsp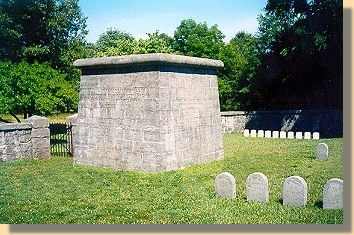 Hazen's Monument &nbsp (I)



At Round Forest, the only Union position to hold throughout the first day of the battle, the first Confederate attack came at 10 a.m. and was broken up by Union artillery. An hour later another attack carried within 150 yards of the Union line before being stopped. This monument erected in 1863 by supporters of Col. William B. Hazen's brigade is arguably the nation's oldest intact Civil War memorial.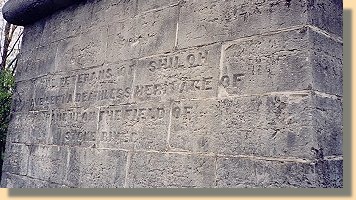 Text on one side of Hazen's Monument &nbsp (I)



The text, barely readable, on each side of the monument, is interpreted by the National Park Service on the following four signs: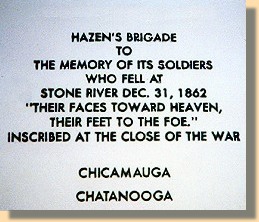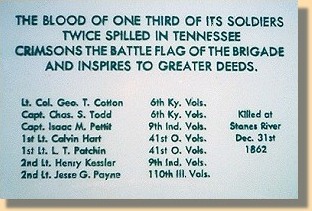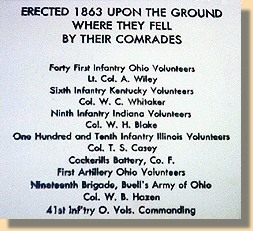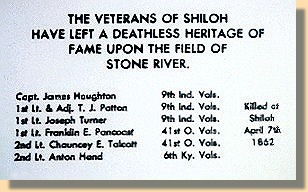 Bragg tried to revive the Confederate attack by sending Maj. Gen. John C. Breckinridge's brigades

against the Union center. However, the attack was made in such a piecemeal fashion that several Union brigades, after they ran out of ammunition, were able to beat off the Confederate attacks with rifle butts and bayonets. Darkness stopped the fighting.

The two armies stayed in position on New Year's day but did little fighting.
&nbsp