&nbsp
At Cold Harbor...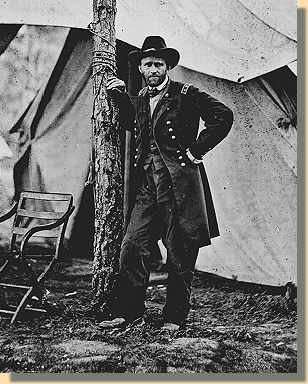 73
Grant at Cold Harbor.
It was of the attack at Cold Harbor, June 3, 1864 that Grant said,
"I have always regretted that the last assault at Cold Harbor was ever made. I might say the same thing of the assault of the 22d of May, 1863, at Vicksburg. At Cold Harbor no advantage whatever was gained to compensate for the heavy loss we sustained. Indeed, the advantages other than those of relative losses, were on the Confederate side." [Source: "Personal Memoirs of U.S. Grant (Vol. 2)" by Ulysses S. Grant (Chapter LV).]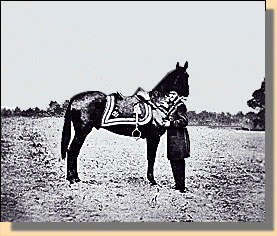 &nbsp 232
General Ulysess S. Grant, and horse
ca. 1860 - ca. 1865




At Petersburg...

During the 1864-1865 siege of Petersburg Grant displayed his mastery of logistics. His supply base at City Point was one of the world's busiest seaports and combined with the use of the Military Railroad for communication and transportation, the Army of the Potomac and the Army of the James were able to maintain its siege operations around Petersburg and Richmond.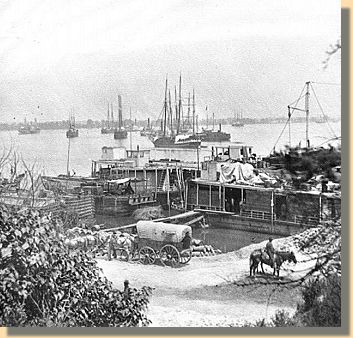 39
City Point - 1860's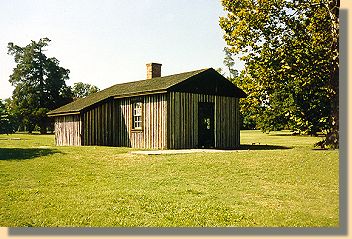 Grant's Headquarters at Appomattox Manor, City Point.




&nbsp