&nbsp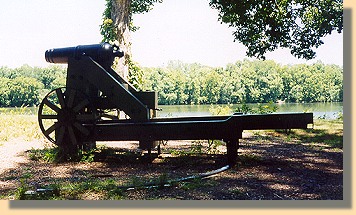 Upper Water Battery - Cumberland River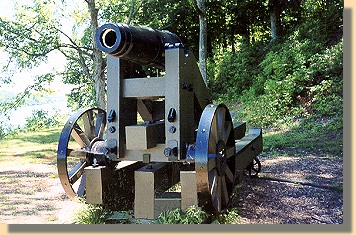 Upper Water Battery - Different View
The Upper Water Battery was commanded by Captain Reuben R. Ross, CSA. This battery mounted one 6 1/2 inch rifled gun

and two 32-pounder Carronades. The guns were manned by a detachment of Ross's battery of Maury Artillery

which arrived at Dover on February 11, 1862. First assigned by General Pillow to the left of the line of trenches, the battery responded to a call for volunteers, and Captain Ross's command took charge of these guns and the Columbiad in the Lower Water Battery.

The terms "upper" and "lower" refer to upstream and downstream, not to elevation. The Upper Water Battery is physically lower than the Lower Water Battery.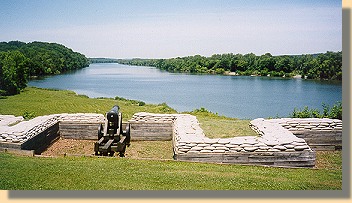 Lower Water Battery - Cumberland River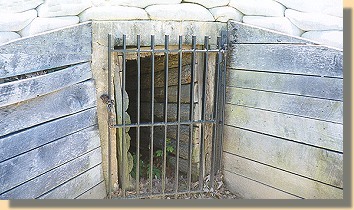 Powder Magazine - Lower Water Battery
The original magazine was a one room, double wall building constructed of logs. It was made bombproof by a thick earth covering. The inner space was about 11 feet square. It held 1000 rounds for the guns of the Lower Water Battery. An earthen-wall passageway, called a covered way, connected the gun enplacements and permitted the safe transfer of ammunition to the guns.
&nbsp