U. S. CIVIL WAR
PHOTOGRAPHS
FIRST MANASSAS (BULL RUN)

PAGE THREE OF SIX


To see the location of a photograph in this section click on the circled letter,

, at the photograph.
---
&nbsp


First Manassas Battlefield Troop Movements.
In the text, the red numbers in parentheses (3) ,
refer to the numbers on this map.






Attempting to stop the Confederate retreat, General Barnard Bee pointed to General Thomas J. Jackson at the crest of Henry Hill (7) and shouted, "There stands Jackson like a stone wall! Rally behind the Virginians!"
&nbsp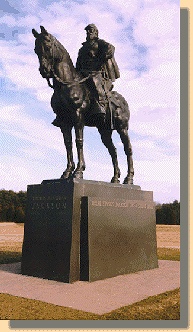 &nbsp &nbsp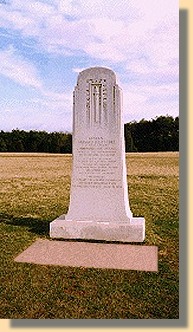 &nbsp
The Stonewall Jackson and General Bee Monuments at the Manassas Battlefield .


General Bee, who gave Jackson the nom de guerre "Stonewall", was killed in the battle.

&nbsp
&nbsp
At that time Generals Johnston and Beauregard arrived at Henry Hill and helped rally the retreating brigades. They also began deploying fresh units that were coming to the front.

Around noon the Federals paused their attack for about an hour in order to regroup. The Confederates took advantage of the time and reformed their lines.
&nbsp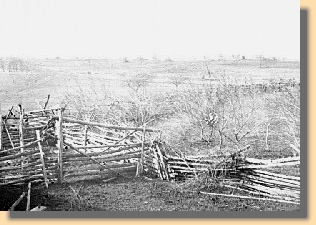 2 &nbsp &nbsp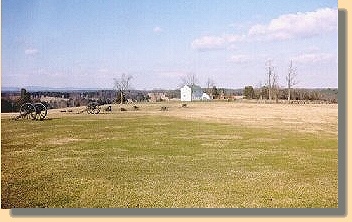 The Bull Run Battlefield in the 1860's and 1998.

The house in the distance, in the 1998 photograph, is the reconstructed Judith Henry House.
PAGE FOUR
---

&gt Civil War Photos &gt Manassas &gt Page 2 &gt First Manassas &gt Page 2 &gt 3 &gt 4 &gt 5 &gt 6

---
Notes