U. S. CIVIL WAR
PHOTOGRAPHS
RICHMOND VA - CITY
(PAGE 3 OF 3)




---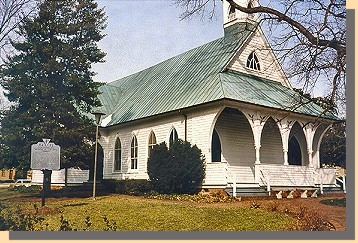 Confederate Chapel in Richmond's West End.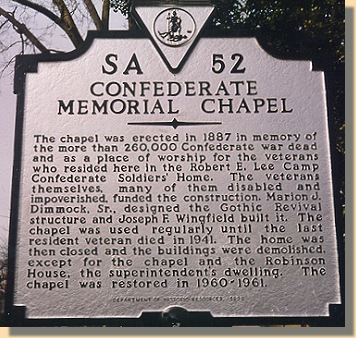 Confederate Chapel Sign
To Read the Sign

---
LIBBY PRISON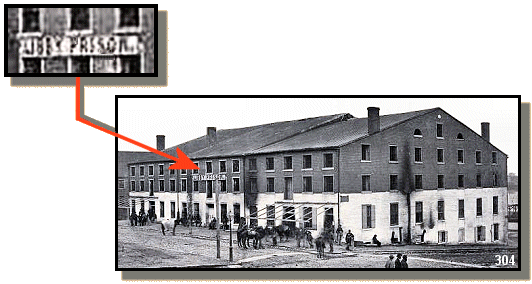 &nbsp
Confederate Libby Prison - Richmond, Virginia - April 1865
Note the "Libby Prison" sign.
&nbsp
Short of Andersonville and Elmyra, the most famous prison of the Civil War was located in Richmond, Virginia, at 20th and Cary Streets. Libby Prison mainly housed Union officers. Although it served as a clearing house for all Union prisoners in the Richmond area, only the Officers stayed at Libby Prison. The regular soldiers were sent to Belle Island in the James River, also in Richmond.

After the war, in 1889, Libby Prison was dismantled and shipped to Chicago in a total of 132 twenty-ton railroad cars. It served as a museum there until 1899, when it was again dismantled. The beams, timbers and most of the wood were sold to an Indiana farmer named Davis and he used these to build a massive barn on his farm at Hamlet (La Porte County) Indiana.

The City of Richmond has located an interpretive sign on the Libby Prison site at 20th and Cary Streets.

(Source: Richmond Civil War Centennial Committee, 1961-1965)
&nbsp
---

&gt Civil War Photos &gt City of Richmond &gt Page 1 &gt Page 2 &gt Page 3
---
Notes

Copyright 2000 - 2012 by USACivilWar.com.


19th Century Photographs Notes
---
Except for the items provided with permission to the author of this Site, this complete Site is Copyright

; 2000 - 2017. All Rights are Reserved. No portion of this site, including this index page and any of the separate pages, may be copied, retransmitted, reposted, duplicated or otherwise used without the express written permission of USA Civil War.com.
---