U. S. CIVIL WAR
PHOTOGRAPHS
RICHMOND VA - CITY
(PAGE 1 OF 3)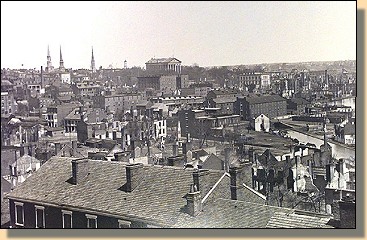 102
Richmond (After Fire) - 1865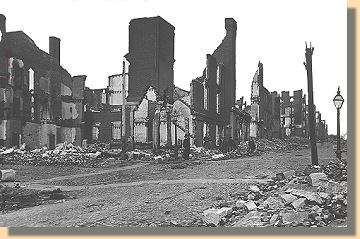 74
Richmond Ruins - 1865
---
27
Virginia Capitol - 1865
Taken Just After the fall of Richmond.
Virginia Capitol - 1998
Two Wings & Front Stairs added.
---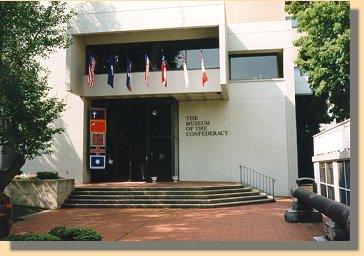 Museum of the Confederacy.
201 East Clay Street.

The world's largest and most comprehensive collection of military, political and domestic artifacts and art associated with the period of the Confederacy, 1861-1865.
---
57
Confederate White House - 1865.
Confederate White House - 1999.
1201 East Clay Street,
Beside the Museum of the Confederacy.
---
29
Lee's House in Richmond - 1865.
Lee's House in Richmond - 1998.
700 Block of East Franklin Street.

It is no longer possible to take a full photograph of Lee's House from the angle of the 1865 photograph (on the left) because an office building blocks part of the house.
THE RESIDENCE OF THE FAMILY OF
GENERAL ROBERT E. LEE
1864 - 1865
AND TO WHICH HE RETIRED
AFTER APPOMATTOX.
Marker on Lee's House.
(See right photograph above.)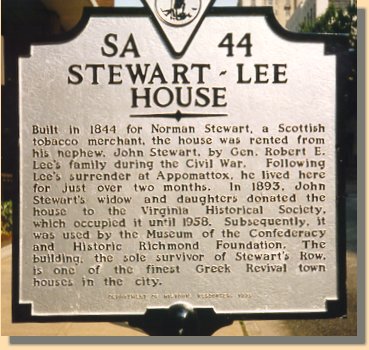 Sign on sidewalk in front of Lee's House.
The sign was damaged in 1999 (after this photograph was taken) because of an encounter with a truck! It was replaced in 2003. I assume the replacement sign has the same text, but I have not verified it yet.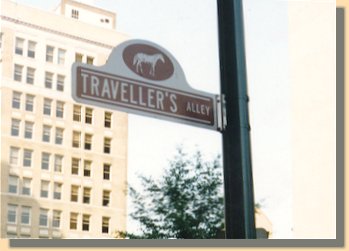 The alley behind Lee's House has
been named after Lee's Horse, Traveller.
---

&gt Civil War Photos &gt City of Richmond &gt Page 1 &gt 2 &gt 3

---
Notes