&nbsp
WHERE STONEWALL JACKSON DIED
After having his wounded arm removed at a Chancellorsville field hospital, Jackson was taken on a bumpy ride to Guiney Station south of Fredericksburg. There, in a building used as an office, on the Thomas Chandler estate, called Fairfield, Jackson died on Sunday, May 10, 1863.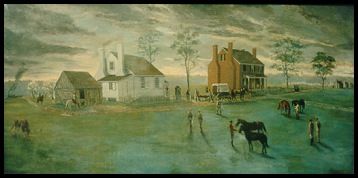 Painting of Fairfield - National Park Service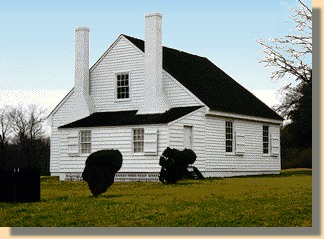 The Jackson Shrine - 2000
The main house is gone.
&nbsp