U. S. CIVIL WAR
PHOTOGRAPHS
PAMPLIN HISTORICAL PARK
(And Museum of the Civil War Soldier)
THE PETERSBURG LINE

(Page 1 of 2)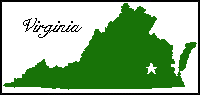 OUR VISIT TO PAMPLIN HISTORICAL PARK
(Additional Photos)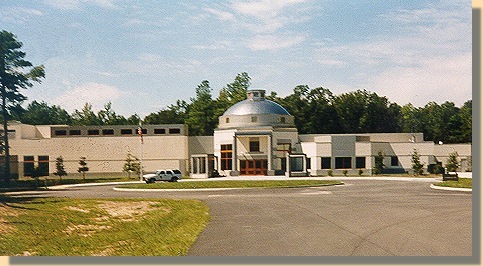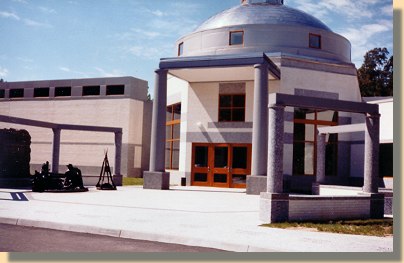 Pamplin Historical Park - Main Entrance and Museum
In the text, the icon

is a link to the definition of the word it marks.
Use your browser's "back" button to return to this page.
---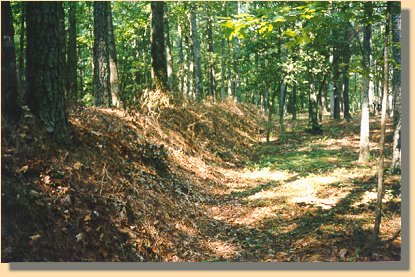 Earthen Wall erected by the Confederates.
&nbsp
April 2, 1865

Estimated Casualties : 7,750 total (US 3,500; CS 4,250)

With Confederate defeat at Five Forks on April 1, Grant and Meade ordered a general assault against the Petersburg lines by II, IX, VI and XXIV Corps on April 2. A heroic defense of Fort Gregg by a handful of Confederates prevented the Federals from entering the city that night. Lt. Gen. A.P. Hill was killed trying to reach his troops in the confusion. After dark, Lee ordered the evacuation of Petersburg and Richmond. Grant had achieved one of the major military objectives of the war: the capture of Petersburg, which led to the fall of Richmond, the Capitol of the Confederacy. (Text Source: U.S. Gov't, National Park Service)
&nbsp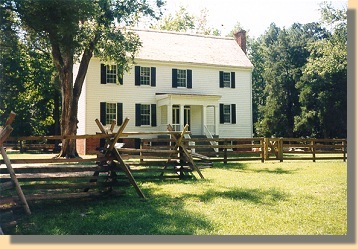 Tudor Hall Plantation
Used as brigade

headquarters for Confederate General Samuel McGowan.



Breastworks

built to Confederate Specifications.
Note the top of the Battle Center in the background.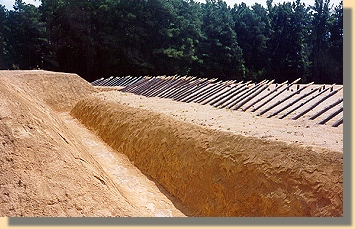 In front of the Breastworks; trench and abatis

.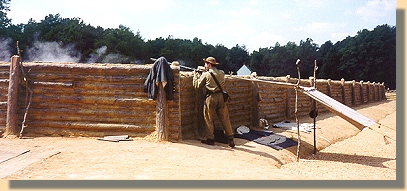 Rifle Demonstration at the Breastworks.
PAGE TWO
---

&gt Civil War Photos &gt Pamplin Park

---