U. S. CIVIL WAR
PHOTOGRAPHS
HAW'S SHOP
(ENON CHURCH)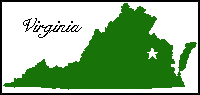 In the text, the icon

is a link to the definition of the word it marks.
Use your browser's "back" button to return to this page.
---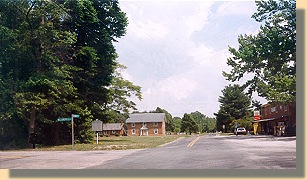 1999 Photo of the intersection known as Haw's Shop
May 28, 1864
Estimated Casualties: 744 total (US 344; CS 400)

Gregg's cavalry division, supported by Torbert's division, advanced to cover the Army of the Potomac's crossing of the Pamunkey River and movement toward Totopotomoy Creek. Fitzhugh Lee's and Hampton's cavalry divisions, later reinforced by Butler's South Carolina brigade, met the Federals at Enon Church. After seven hours of mostly dismounted cavalry fighting, the Federal advance was stopped. Both Confederate and Union infantry began arriving in the vicinity as the cavalry fighting raged.
(Text Source: U.S. Gov't, National Park Service)





Map of Haw's Shop - Enon Church Area in 1864



The Enon Church - 1999


A plaque at the church reads:



ENON CHURCH

RAPIDAN - JAMES CAMPAIGN

Here on May 28, 1864 the Confederate Cavalry under Major General Fitzhugh Lee in a severe engagement withstood for five hours the Federal advance. Thereby allowing the Army of Northern Virginia to take its position beyond the Totopotomoy.
Near this Marker were buried many unknown soldiers of both Armies





Battlefield beside the Enon Church



Monument at the Enon Church



Monument Text



---

> Civil War Photos &gt Richmond - Outlying Area > Haw's Shop
---


Copyright 1999 - 2012 by USACivilWar.com.


19th Century Photographs Notes
---
Except for the items provided with permission to the author of this Site, this complete Site is Copyright

; 2000 - 2017. All Rights are Reserved. No portion of this site, including this index page and any of the separate pages, may be copied, retransmitted, reposted, duplicated or otherwise used without the express written permission of USA Civil War.com.
---