&nbsp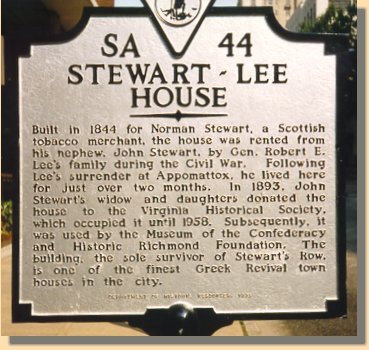 Marker in front of Lee's House
1865 - 1870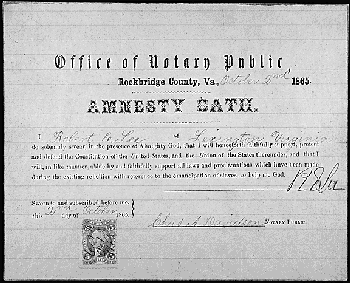 86
Source: National Archives
Click Here to read the text.


In 1865 Lee signed the Amnesty Oath required in order to apply for citizenship. It was subsequently sent to Washington and misfiled because it was thought to be a copy and not the original.

In 1970 the document was located in the National Archives and Robert E. Lee was given citizenship by the Congress and the President in 1975.




&nbsp